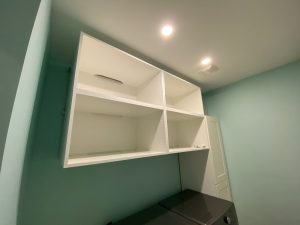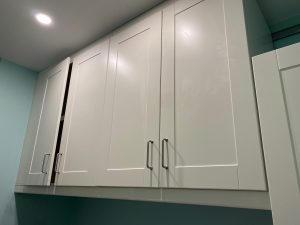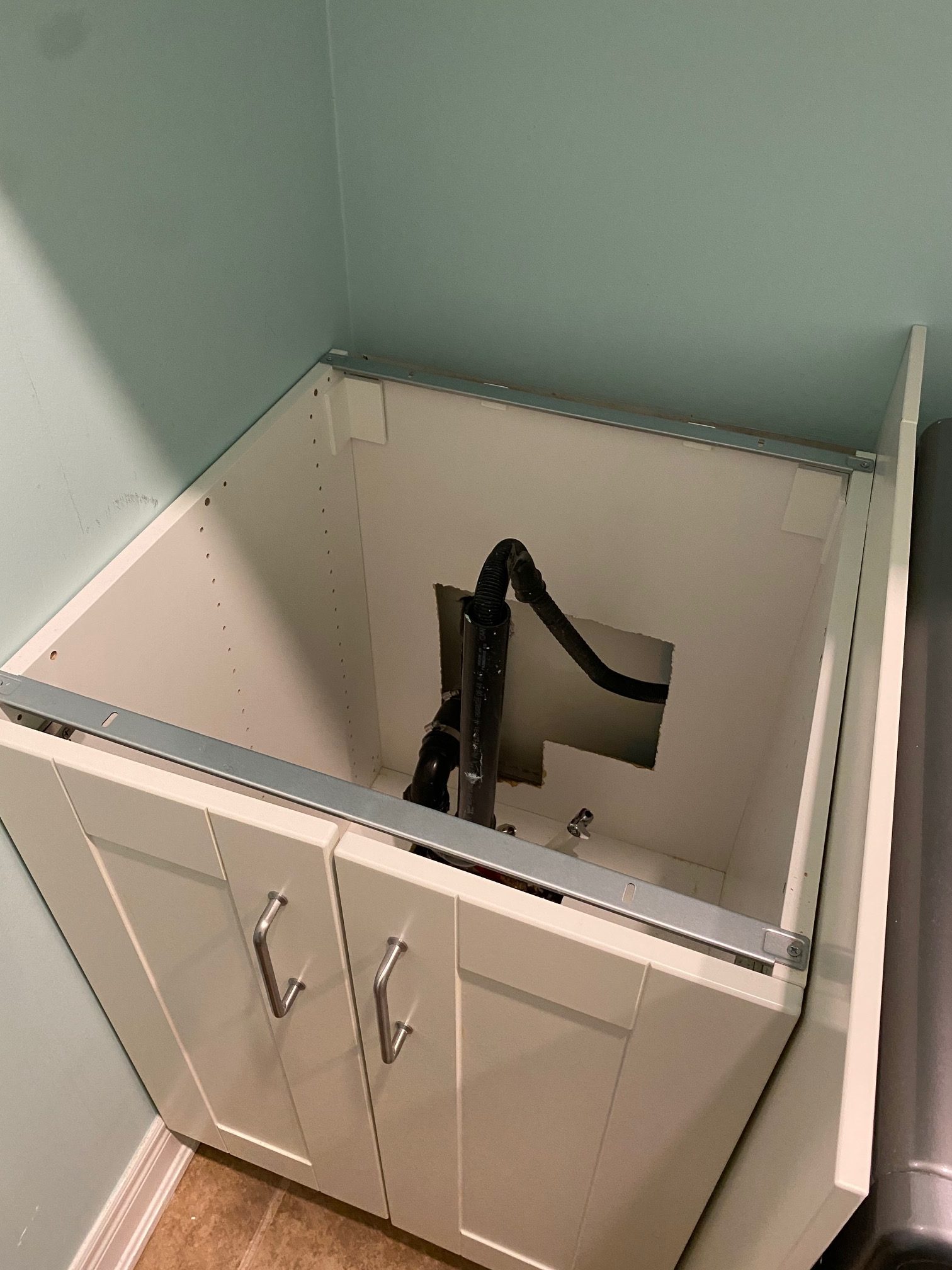 Across Ontario, Fraser Assembly now does Ikea Furniture Assembly. These pictures are of an Ikea Sektion Grimslov laundry room wall unit.
First
The cabinets are mounted on the wall using drywall anchors and metal tracks. The cabinets are then screwed together for structural strength.
Second
FORBATTRA cover panels are then carefully cut to fill 
around the wall unit. Decorative trim is added to the bottom of the cabinets (Han
ging over the laundry machines). Doors and handles are then installed.
Third
A hole is then cut in the back of the vanity to accommodate plumbing for a faucet and drain. 
The Vanity is now ready for a plumber to connect the laundry tub.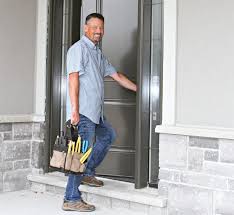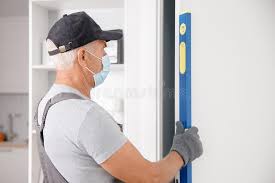 Reliability is Key
The key to this service is reliability. Our technicians always arrive punctually at a customer's home, properly equipped to do the job assigned. Ikea furniture assembly is an important part of our work.  We do it carefully.
Courtesy is Essential
We are guests in your home and treat your family and your property with every respect.